---
01

out 2015

The way we make things is moving too fast. We are living the "Maker Movement", which is a technological extension of Do-it-yourself (DIY) culture.

This "movement" is premised that anyone can design, build, fix, modify and manufacture various types of objects with our own hands, using our own 3D printer, or by using FabLabs, being created around the world.

One of the companies that encourage the empowerment of people is Autodesk, a world leader in 3D design, engineering and entertainment software. Autodesk is the developer of AutoCAD, Maya, 3ds Max, Revit, and other software tools.

From architecture software to its presence in Hollywood films, Autodesk is helping to trigger 'The Next Industrial Revolution'.

We talked to Paul Sullivan, who is Autodesk Tech Trends Evangelist for Latin America. In this interview he told us the company's purpose, and he talked about disruptions, 3D and 4D printing, the future of jobs, his vision about Brazil and he shared his personal dream.

The Portuguese version of this interview is HERE.
What is Autodesk's purpose? What's your "why"?
Autodesk's vision is to help people imagine, design, and create a better world.  This clarity propels our organization and our employees.
There are numerous global challenges that face our world ranging from access to quality healthcare, improving living conditions, dealing with educating the next generation, dense urbanization, scarcity of fresh water, pollution and poverty.
Why is creating a better world is our "purpose"? It is the right thing to do. This is our opportunity to demonstrate responsibility and to contribute, to give back, in a way that is aligned with Autodesk's business and our values. Our employees love working for a company that is genuinely focused on making a difference in the world and not just selling products.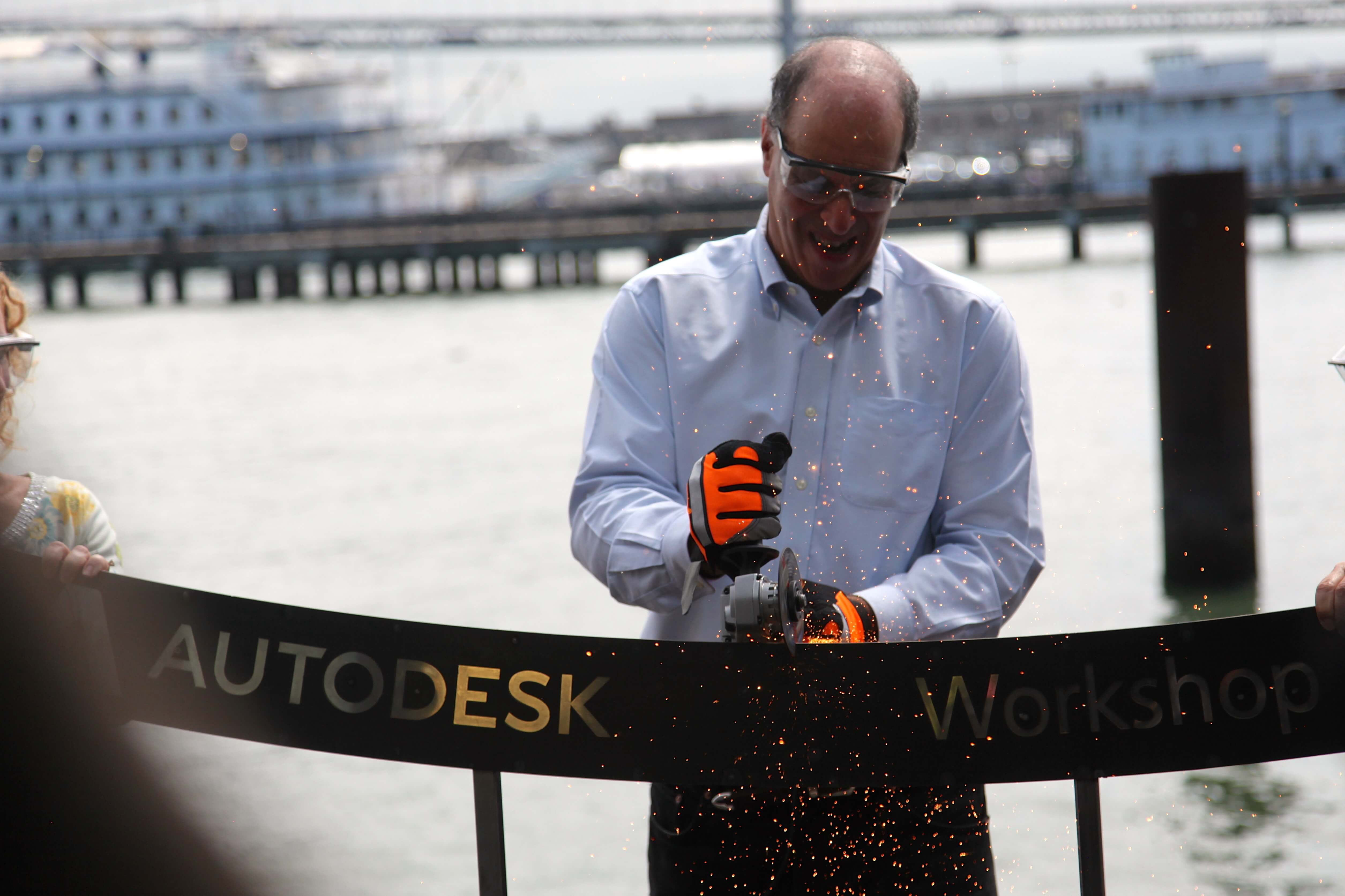 Autodesk CEO Carl Bass cut a "ribbon," which was actually a metal banner made on-site.
What are you doing to encourage the "Maker Movement", which is a technological extension of Do-it-yourself (DIY) culture?
Autodesk has been unleashing creativity on a massive scale by putting technology in the hands of millions of people to share their ideas and turn them into reality – from students and amateur makers to professional movie and game makers.
3D technology is no longer a technological curiosity in the hands of the elite.  We believe that anyone anywhere can design, develop and manufacture the most diverse objects using software and a 3D printer. Billions of people who did not previously have access to these global markets, or production tools are now connected and do have access, thanks to the proliferation 3D printers and cloud, mobile and social technology.
The future of making things, including the means of production, the behaviors of consumers and even the definition of a product, are disrupting the old models.  This includes new crowdsourcing methods of raising capital, new methods of production, new ways of buying, an updated interpretation of what a product is, and new ways of sharing ideas and intellectual property.
We also created the Autodesk Pier 9 workshop in San Francisco, California, a 27,000 square foot space to provide "makers" with a hands-on experience building and experimenting with a wide range of materials including wood, metal and composites. It houses production quality 3D printers, alongside a full service CNC (computer numeric controlled) room and state of the art wood and metal shops. This is where our 3D Spark printing platform and Ember printer were developed.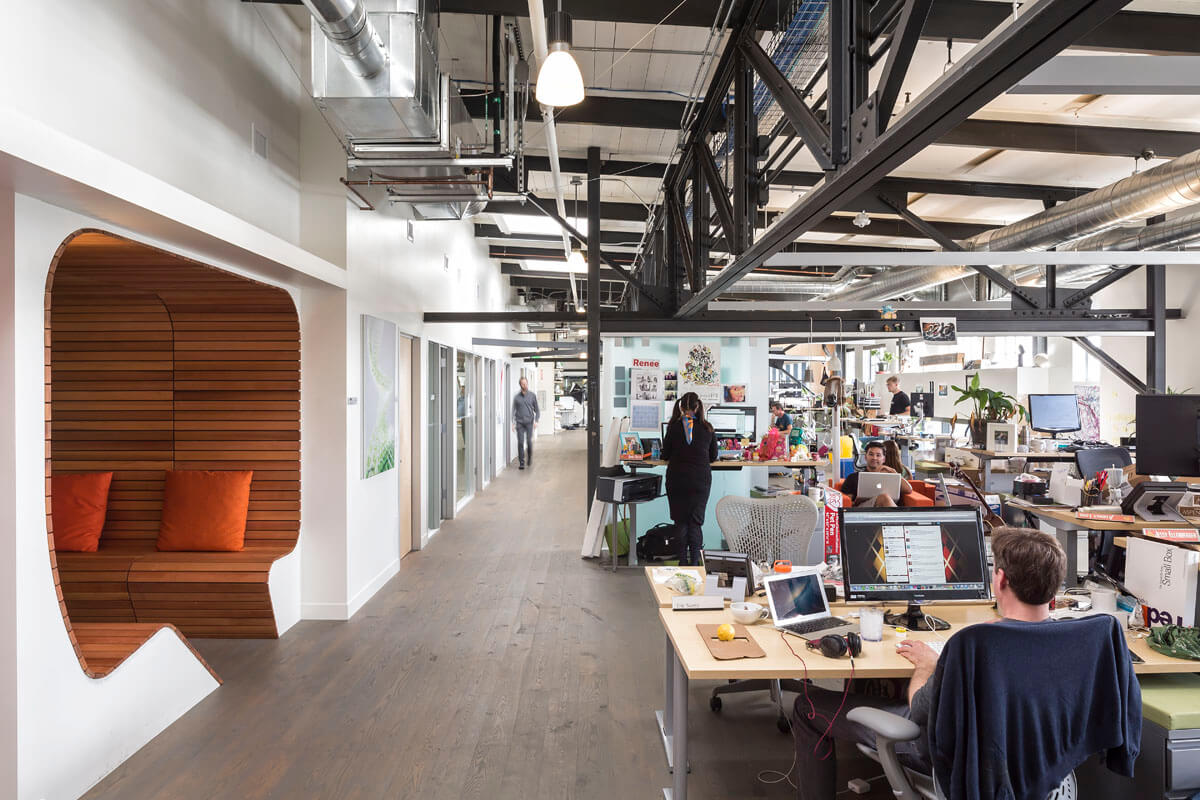 The Workshop is a place where Autodesk makes and tests new products. Ideas generated in the office space can be quickly prototyped and tested with the facilities in the shop floor below. (Credit: Blake Marvin)
How does Autodesk intend to disrupt manufacturing with intelligence and 3D Printing?
Disruptive technology can be any innovation that creates a new market and disrupts an existing market.  A fundamental change in the way things are designed and made is bringing radical change to business and to society at large. Autodesk is at the forefront of ushering in this change.
We are experiencing the beginning of a new industrial revolution in global manufacturing, and this is accelerating the adoption of digital manufacturing methods like additive manufacturing (e.g., CNC, 3D printing) and forging closer connections between the formerly separate design and manufacturing processes.  Advances in accessible 3D design and fabrication technology are disrupting the design, construction, manufacturing, engineering and entertainment professions as we know them.
There is tremendous potential for additive manufacturing technologies that will revolutionize how we design and create things. Autodesk sees an opportunity—and need—to speed the pace of innovation in the 3D printing industry.  We want to help make 3D printing accessible to millions and relevant to billions (compared with a total number of 100K printers sold to date) by lowering existing barriers to entry.
To help make 3D printing more accessible, Autodesk has developed Spark, an open and free software platform for 3D printing that will connect digital information to 3D printers in a new way. The Spark platform provides the building blocks for innovation that product designers, hardware manufacturers, software developers and materials companies can use to push the boundaries of 3D printing technology and accelerate the new industrial revolution.
Tightly integrated hardware, software and materials will also be a critical element for speeding innovation in 3D printing.  We also introduced Ember, the Autodesk 3D printer that is serving as a reference implementation that demonstrates the power of the Spark platform and sets a benchmark in the industry for 3D printing user experience. In keeping with our open approach, Autodesk is making it easy to integrate new materials and will make design information about the printer publically available. Ember's electronics and firmware are now open-source and are available for you to download, inspect, modify, and make improvements.
We are also working on some incredibly exciting algorithmic technology we call generative design. We have to stop thinking of computers as merely drawing tools and start thinking about them as portals to greater exploration. Generative design mimics nature's approach to design by starting with your goals and then exploring all of the best possible permutations of a solution through successive generations, until the best one is found.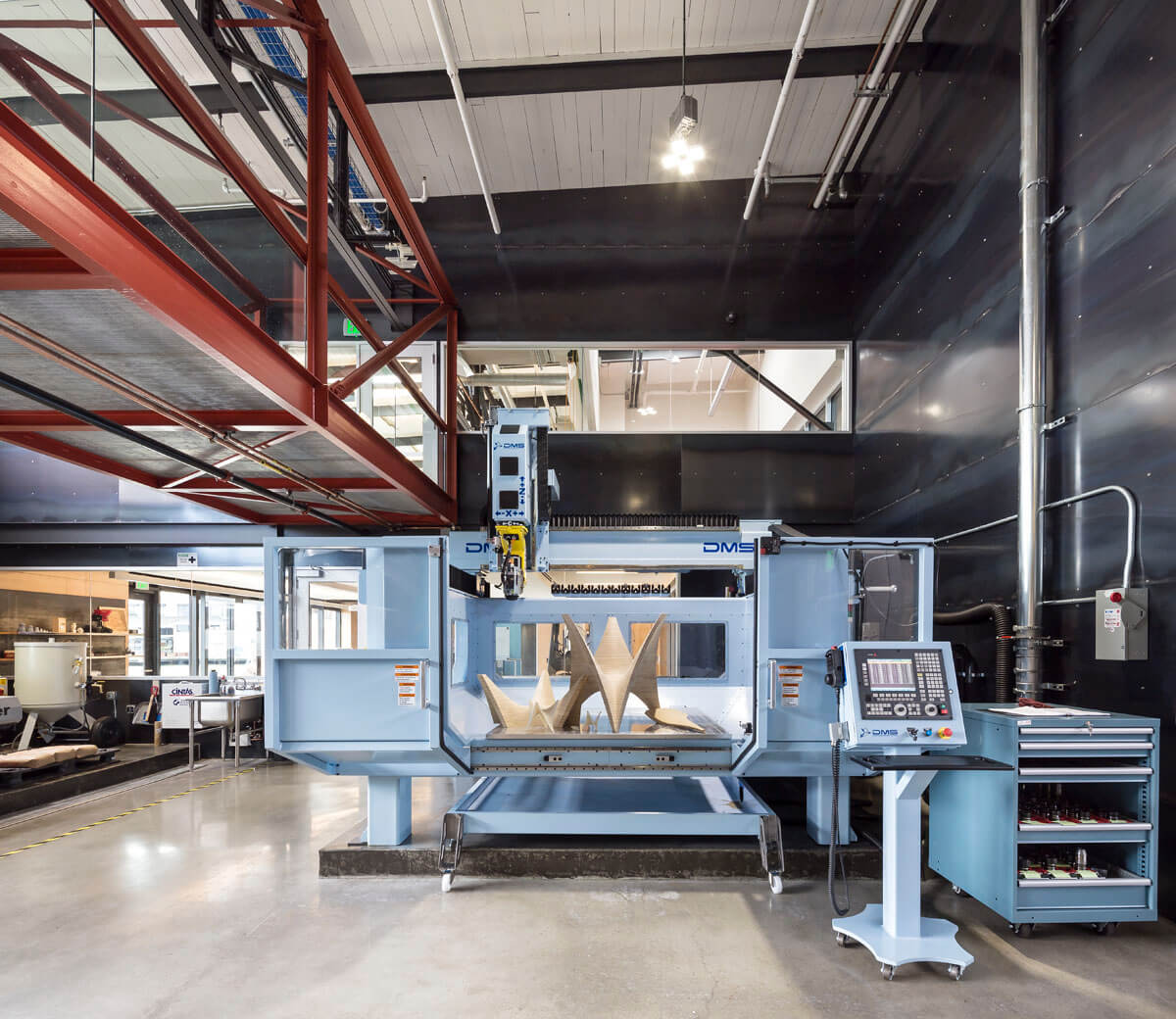 On the shop floor of the new Autodesk Workshop at Pier 9, a model takes shape in the DMS 5-Axis overhead gantry CNC machine. (Credit: Blake Marvin)
How young technology based firms can position themselves at the forefront of innovation and disruptions?
Autodesk started out as a disrupter. So today, I often look at Autodesk as a cultivator of creativity – helping empower and inspire others to become innovative disrupters. By driving technology costs lower and democratizing the technology so that everyone has access – young technology firms can truly be disruptors.
Let me give just one example of how we are enabling young inventors to disrupt.  Mechanical engineers and product designers can now use an innovative product called Autodesk Fusion 360 which now includes simulation capabilities that can dramatically accelerate and improve product development.  Fusion 360 brings CAD, CAM and CAE together in the cloud. It's an integrated, connected, and accessible platform built for the new ways products are being designed and made.   This is a game changer.

Fusion 360
How can AEC (Architecture, Engineering & Construction) best benefit from the 3D boom?
The construction industry is arguably the oldest industry in the world. It has also traditionally been one of the laggards in adopting technology. With the proliferation of 3D printing, the AEC industry can create the early models for buildings, bridges and even cities. It can also be used for prefabrication and making components that would be difficult to create with traditional tools.
We simply don't design, manufacture, build or even imagine the products and built environment in quite the same way we used to. Lines are blurring. Construction companies are operating more like manufacturers by pre-fabricating and assembling things like apartment units, exterior walls and ductwork.
As the latest technology is adopted, we are starting to see greater creativity in the architecture, engineering and construction industry. This means using virtual reality (e.g., Oculus Rift or HoloLens) to "create a virtual building or road first digitally and then building it for actual use. It means adopting augmented reality solutions with sensors so that allow construction workers to see what is real – but hidden behind walls or even underground.  It means populating roads, highways, bridges with sensors to make transportation and buildings smarter.
Programming robots and drones to manage and oversee and actually construct buildings will occur. Eventually 3D printing will morph into 4D printing. This is the technology that will print smart materials – creating products and buildings that can manage themselves and change over time.
Scanning, imagery, remote sensing, big data, tricorders… What will be the future of medicine and healthcare in the next 15 years?
3D printing out prosthetics and replacing body parts is already happening at one level today. Someday, organs will be printed – which is an absolute game changer on so many levels.  One of Autodesk's distinguished scientists has further stated that viruses are the apps of the biological world. In this sense, bio-nano technology will unlock future cures to our most devastating disease. So developing projects in nanoscale including molecular modeling and simulation will assist these molecular biologists.
SHoP Architects (Autodesk)
Autodesk is involved in education. Do you intend to provide free learning?
We strive to make invention and creativity accessible. As ideas are the currency of the 21st century, we are empowering students to cultivate curiosity and to reimagine what our world can look like. Autodesk provides software to all students, all teachers, educators and mentors everywhere for free. The "average" learner just needs to go to our website to get access to this software.
We have been embracing the reality that cloud, mobile social technologies have been bringing to society for a few years now.
One example of this new empowerment is the proliferation of the smartphone.  A Brazilian child with a smartphone is walking around with a trillion dollars of computing power circa 1970.  And today there are more than 7 billion smartphones.  A low cost smartphone and free Autodesk software allows a user to capture and print out 3D projects! Think of the power that is now being unleashed for this next generation!
In your opinion, what will be the future of jobs?
One cannot use yesterday's tools, ideas, business models or technology to deal with changes coming in the future. As a result there will be many displaced jobs.  The future of jobs and the future jobs will be very different from today.
I see several careers emerging including genomics, synthetic biology, digital medicine, nano-technology, artificial intelligence and robotics. An industry like construction is changing as it starts to act more like manufacturing industry; using techniques like pre-fabrication. There will also be more jobs in the additive and subtractive manufacturing industries. The automobile of the future (e.g., Tesla), will be a computer on wheels. Autonomous vehicles could most likely eliminate need taxi drivers, and even the need for us to own our cars.
A few decades ago, hundreds of thousands of people were employed to make photographic paper and chemicals for processing camera film. With the onset of digital cameras, these jobs were no longer needed.   Now with smartphones, even digital cameras aren't necessary.
Similarly, jobs that are repetitive will be replaced by artificial intelligence (pattern recognition and robots). White collar jobs such as accountants, bank tellers and brokers will not be as valuable as computers take on this role for a lot cheaper (and fewer sick days).
Instead of predicting the kind of jobs we may or may not have, perhaps we might also talk about necessary skills needed for the future.
Technological progress is still driven by Moore's Law. This law is exponential, digital and combinatorial.  Technology is progressing faster today than ever before. As such, technology innovations will be the key drivers of economic growth resulting in jobs prosperity and higher quality of life. This means that technology and knowledge skills will be the comparative advantage.
Computers will indeed be as smart as humans (e.g., IBM's Watson), so workers in the future will need to be fast learners, and know where to find information and process it quickly. This is called predictive awareness. Workers of the future will need to be more empathetic and compassionate and focus on creating human centered designed products. And yes, they will also be working alongside robots and computers in most roles.
What is your vision about Brazil?
We are optimistic on the future of Brazil. Our business in all the industries we serve has increased over the past few years; and as a result, we are moving into a newer, larger office space in Sao Paulo.
Look at what makes Brazil a great country and so exciting. Brazil possesses abundant and rich natural resources. Like many countries, Brazil has challenges, yet the country faces these tests with a young, vibrant, tech-savvy and educated population.   The next generation's creativity, sensitivity and embracing of technology provides me with the assurance that Brazil's people will not merely manage through these challenges, but thrive into a renaissance of sorts.  We have had numerous examples of young people making prosthetics or even a wheelchair for disabled youth.  This is exciting.
Autodesk sees Brazil as an opportunity and that´s why we expanded the São Paulo office and resources here. Our business expanded in all sectors in Brazil.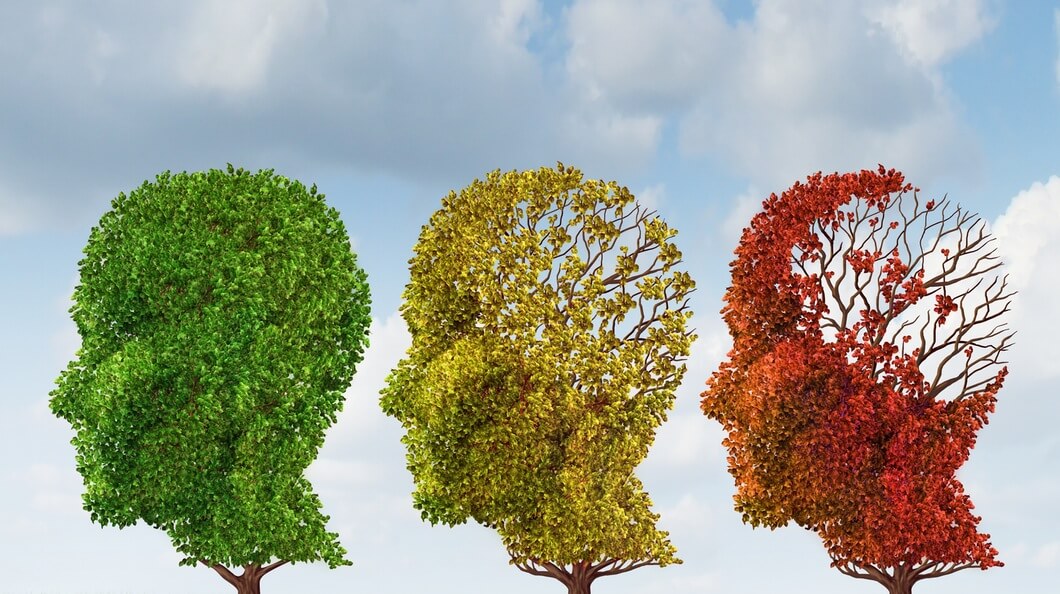 (Image: Shutterstock)
What is your dream?
I am very enthusiastic about the future. And here is why.
Historically technology has always propelled forward progress and advances for mankind. Examples include tools such as the wheel, printing press, harnessing of electricity, telephones, microscopes, factories, the steam engine and even the late 20th century development of computers. The long term growth of an advanced economy will always be dominated by the behavior of technical progress.
There is so much to be excited about: 3D printed organs, "self-assembling" products with 4D printing, creation of new materials and composites, floating factories, the use of biologically inspired lattice designs for product and construction projects are examples.
We are moving into an exciting new era; let's call this the "Era of Connection".  Our CEO, Carl Bass has been talking about the benefits derived from the infinite computing. Some refer to the "persona" of this era as "the Internet of Things". This is a connected world which will include trillions of sensors in the products we buy, sensors that will be embedded in our homes, wearable devices, autonomous cars, smart buildings and smart cities.  This connected world of infinite computing is enabled through the cloud which has become the "digital brain" for our globally networked society.
These sensors will help our products communicate with one another, offloading mundane tasks while improving quality of life and making our lives more efficient. This will be a world of virtual reality and augmented reality. In this era, we will be working to help solve some of the world's most complex design problems, from curing diseases like cancer to making 3D printed prosthetics and replacement organs more economically feasible and available to the masses; to solving pressing ecological challenges to the development of scalable smart infrastructure. 3D printing will finally deliver on its promise when it becomes 4D printing. This is when we print with smart materials and even experience products that can self-assemble.
If I had to share one personal dream, it would be that artificial intelligence applications might allow us to implant silicon chips onto a patient's brain which may reverse the effects of Alzheimer's or of a stroke victim.
The Portuguese version of this interview is HERE.
Deixe seus comentários abaixo